i-CREATE Virtual Platform
(for registered participants only)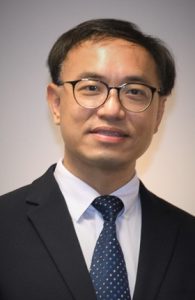 Prof. Kenneth Fong
Co-chairman
Organising Committee, i-CREATe 2022
Professor
Department of Rehabilitation Sciences
The Hong Kong Polytechnic University
On behalf of the Organising Committee, it is my honour and pleasure to invite you to attend the 15th International Convention on Rehabilitation Engineering and Assistive Technology (i-CREATe) 2022, by Department of Rehabilitation Sciences, The Hong Kong Polytechnic University in co-organising with the Hong Kong Occupational Therapy Association, in The Hong Kong Polytechnic University, Hong Kong, August 26 to 29, 2022. The conference is a highlight of the Create Asia Alliance every year in different Asian countries/ regions since it had been firstly held in Singapore in 2007.
Although assistive technology (AT) is not a new area in rehabilitation, it emerges as a new development area again with the recent advancement of internet of things (IoT), smart technology (AI), use of smart phones and wearable devices, artificial intelligence, and rehabilitation robots. The theme of the Conference 'Enabling all with assistive technology' is tended to inspire knowledge exchange and thoughtful stimulating discussion in the adoption of universal design concept that makes environments, products, and communication accessible by the widest possible array of users based on their abilities. Hong Kong and other Asian countries face similar challenges of rapid ageing, hence, home and intuitional ageing care and rehabilitation for chronic diseases are of burning needs. To meet these needs in the population, we need everyday design of environments and products for all users regardless of ability, with or without disabilities, as well as assisting the care-in-place at homes or institutions for the activities of daily living in older people with frailty or degenerative diseases such as dementia. The Conference will be in the form of plenary lectures, free paper presentations, international symposium on aging, round-table discussions, workshops, poster presentations, and pre- and post-conference short courses. The suggested sub-themes of the conference include application of AI, robotics on AT, and their related clinical applications.
The Global Student Innovation Challenge (gSIC) has become an annual icon activity in i-CREATe for the past couples of years. We sincerely invite and welcome students from the healthcare, engineering and design disciplines in Hong Kong and other countries/regions to enroll and join us together in both the design and technology categories in the competition.
I would like to send special thanks to the many individuals that have dedicated their time to ensuring the success of the Conference. Although the conference will be run in hybrid mode because of the COVID-19 pandemic in 2022, I hope this event, which aims to promote exchange in scientific knowledge and clinical experience as well as contacts between scholars, experts, researchers, clinicians, colleagues, and students in rehabilitation and gerontology, can still provide you fruitful ideas for the state-of-the-art development and research ideas in AT and rehabilitation engineering. We hope you appreciate our programme, field visits and social events within the metropolitan venue. Finally, the Organizing Committee looks forward to meeting you in the beautiful city of Hong Kong if imposed travel and social restriction will be relaxed.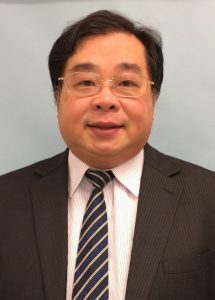 Mr Simon Wong
Co-chairman
Organising Committee, i-CREATe 2022
Hong Kong Occupational Therapy Association
President
CREATe Asia
On behalf of the CREATe Asia, Hong Kong Occupational Therapy Association (HKOTA) and Hong Kong Polytechnic University (PolyU), we welcome delegates to Hong Kong for i-CREATe 2022, the 15th International Convention on Rehabilitation Engineering and Assistive Technology.
With more than two years of pandemic, we believe that all of us long for meeting friends face to face again. We are not sure whether this could be achieved in the coming i-CREATe from 26 to 29 August, 2022, so we plan to deliver the convention in a hybrid mode. If situation allows, delegates are welcome to come to Hong Kong in person, otherwise, they could also join in virtual. 
The World Health Organization revealed that only 1 in 10 people in need have access to assistive products. This becomes a global concern and experts in the field join together in order to improve the situation. Asia-pacific region has the highest population in the World, so the need of improving the access to assistive products for those in need is high. The CREATe Asia is an alliance of agencies across Asia, interested in promoting the development, provision and use of assistive technologies across the Asia Pacific region. The i-CREATe is an annual event of CREATe Asia to provide a common platform to share the advances and development in assistive technology to promote the health of all people.
The theme of i-CREATe 2022 is "Enabling All with Assistive Technology". We have invited renowned scholars to enlighten us on this important area. The conference continues to provide an international platform for sharing of updated knowledge, as well as for student innovation contest. The conference includes a range of keynote and plenary speeches, free paper presentations, workshops and technical visit. 
The Global Student Innovation Challenge (gSIC) provides opportunities for students to apply their learning to solve the real problems of people with disabilities. Through active participation in the contest, students also understand more about the needs of these people. They could also learn from students of other countries to appreciate different cultures and talents. We always see very innovative prototypes in the previous contests. This year, the gSIC will be held virtually in order to keep the same standards in assessing all the teams. I am certain that young people have many innovative and valuable ideas that could help people in need.
The Hong Kong Occupational Therapy Association is one of the founding organizations of CREATe Asia. We are honoured to host the i-CREATe 2022 with the Department of Rehabilitation Sciences, Hong Kong Polytechnic University. The HKPU is celebrating its 85th Anniversary this year and the HKOTA is preparing for its 45th Anniversary next year. We continue trying our best to contribute to the community through enabling all with assistive technology.
We welcome your presence in person in Hong Kong to share our joy. In case of situation that you are not available to come to Hong Kong, we hope you could join in virtual. Your participation, support, and feedback are important for making i-CREATe 2022 a significant and successful event.