Advances in the treatment of benign paroxysmal positional vertigo.
Date: 26 November 2021 (Hong Kong Time)
Time: 6:30pm – 9:30pm
(Mode of Presentation: Online)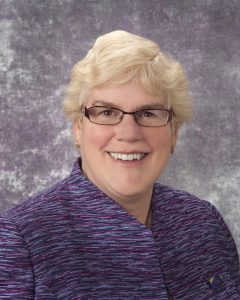 Workshop Description
Dizziness is the number one cause of office visits to physicians for patients over the age of 65.  The most common cause of dizziness is Benign Paroxysmal Positional Vertigo (BPPV).  In one study of older adults, 1 out of 10 persons presenting to the clinic for other medical conditions had undiagnosed BPPV.  Persons with BPPV had a higher incidence of recent reported falls. BPPV can be seen post-operatively or after a fall.   Falls and dizziness are a leading cause of hospital admissions with high rates of mortality and morbidity.  As rehabilitation professionals, we are often called on to treat persons with balance and/or dizziness impairments.  How can we determine if the problem is medical, mechanical, or from the often-misdiagnosed problem of benign paroxysmal positional vertigo?  This course will provide you with the tools to be able to differentially diagnosis what conditions are within your scope of practice and which patients should be referred for additional follow-up care.  Videos will be shown of treatment maneuvers and short cases will be shared to enhance your knowledge and understanding of BPPV.
Learning Objectives
Upon completion of this course the participants will be able to:
Describe the anatomy and physiology of the vestibular system and how it relates to the pathology of BPPV
Be able to differentiate between BPPV and central vestibular disorders.
Describe different evaluation techniques specific to the patient with BPPV including the Dix-Hallpike, sidelying test, the loaded Dix-Hallpike, and the roll test
The following maneuvers will be discussed and described: the modified Epley, the Semont, the modified Semont, the Brandt Daroff, the self-Epley, self-Semont, modified Epley over a pillow, the Li maneuver (for posterior and horizontal canal BPPV), the barbeque maneuver, the Gufoni maneuver, prolonged lying, Zuma maneuver, Kim maneuver,
Identify the signs and symptoms of benign paroxysmal positional vertigo (BPPV).
Understand how to BPPV (posterior and horizontal canals) with information provided about anterior canal BPPV.
Discuss cases that demonstrate typical and atypical presentations of persons with BPPV in order to differentiate what is BPPV from other problems that can present in your clinic
Explain the latest about BPPV prevention
Workshop Schedule
2 hours

Differential diagnosis of BPPV
Examination of BPPV and the latest in BPPV treatment for the posterior, horizontal and anterior canals

1 hour

The latest in post treatment instructions, reduction in falls, postural control after BPPV, prevention of BPPV, and a few cases to illustrate key clinical pearls and take home messages