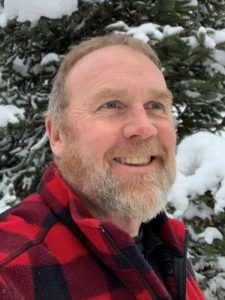 Associate Dean Health Professions, UBC Faculty of Medicine
Associate Director, Rehabilitation Research Program
Professor, UBC School of Rehabilitation Sciences
University of British Columbia

Prof. William C Miller (Bill), a rehabilitation epidemiologist, is a Professor in the Department of Occupational Science and Occupational Therapy at the University of British Columbia (UBC). He is a principle investigator with the International Collaboration on Repair Discoveries and AGEWELL a pan-Canadian Network that strives to create real-world assistive technology solutions that will have a meaningful impact on the lives of Canadian seniors, their caregivers and individuals with physical disability in general. His research focuses on the epidemiology, measurement, and evaluation of interventions and technologies that are designed to remediate mobility disability with the goal of improving social participation.
Prof. Miller is a fellow of the Canadian Association of Occupational Therapists and the Canadian Institutes of Health Research. He has > 580 peer reviewed contributions including >210 peer reviewed journal papers and 12 book chapters. He has developed 6 outcome tools designed for clinical practice and research some translated into multiple languages.
Translational research (clinical trials)
Evolving Rehabilitation Care Provision Using Technology
According to the United Nations 45% of the world's population, or close to 3.4 billion people, live in rural areas and in recent years many cities have experienced population decline. In Canada, only 18.5% of the population lives in rural environments, however, we know that due to COVID-19 there has been an unprecedented number of people (primarily young families) moving to rural areas despite potential loss of access to health care. Rural populations in Canada (and likely worldwide) are known to need more health care and yet the health services they require are less accessible, particularly rehabilitation services.
Clinical practice has evolved over the past 12 months as the world has transitioned to pandemic restricted health care provision. Rehabilitation practitioners have incorporated, at minimum, physical distancing into their practice. However, the introduction of 'distance rehabilitation' using technology has also been implemented into practice and will potentially change how we conduct rehabilitation in the future. This shift in health care delivery, in response to the pandemic, may coincidentally provide more equitable and efficient delivery of local rehabilitation services for those who live in rural and remote areas.
Technology advancement and adoption (e.g./ eHealth) by rehabilitation professionals has enabled a potential health service provision "pivot" or has it? In this talk, I will explore change in rehabilitation practice and reflect on technology adoption and the challenges of adopting on the 'fly'. Examples of technology solutions to address rehabilitation provision will also be reviewed.